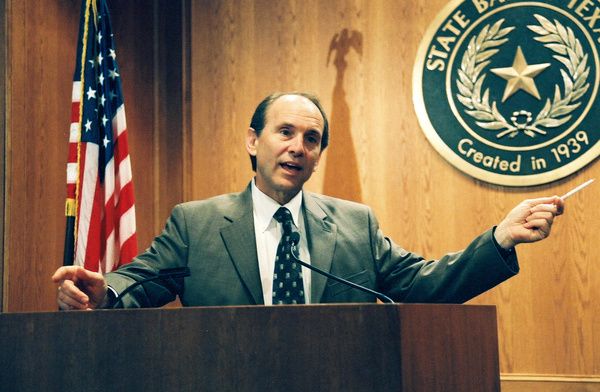 Legal Ethics
A significant bar of Mr. Ducloux's practice involves writing, teaching, lecturing and representation of clients, including lawyers in the area of Legal Ethics and Professionalism. Claude served as Chair of the Board of Trustees for the Texas Center of Legal Ethics and Professionalism for two years, and has written extensively on legal ethics issues.
Over the years, Claude has authored, co-authored and appeared in more than 100 ethics articles and videos for lawyers on issues as diverse as office management, conflicts of interest, and grievance prosecution and defense. Of special note is his authorship of significant portions of the first interactive ethics presentation, "Ethics Jeopardy," based upon vignettes and audience participation in selecting appropriate resolutions.
Effective January 1, 2018, the Supreme Court of Texas appointed Claude to a three-year term on the Supreme Court on Disciplinary Rules and Referenda.